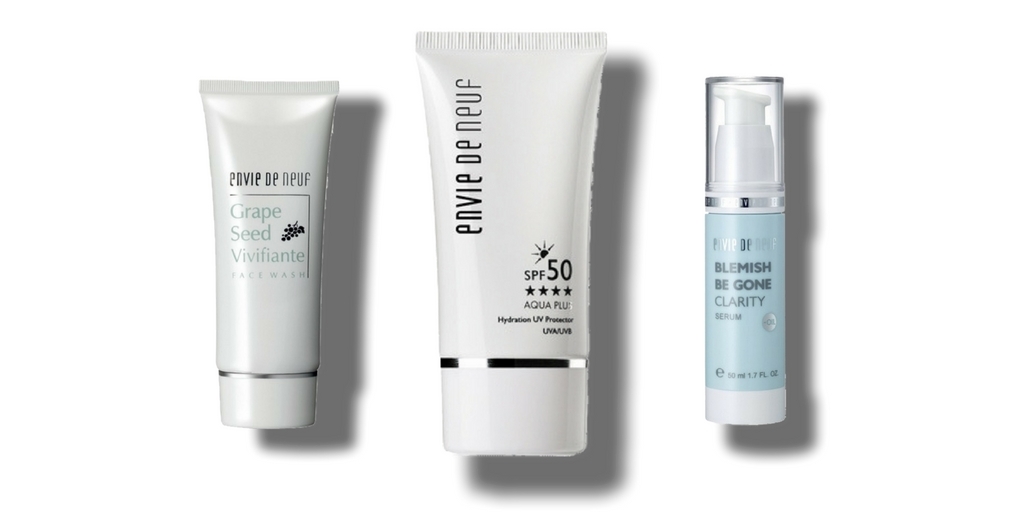 Buy 3 Value Set
Grape Seed Vivifiante Face Wash/100ml
An antioxidant-rich gel cleanser that washes away skin impurities while preserving the skin's moisture balance and improving complexion. Start your day off with radiant skin with this refreshing cleanser. It gently removes dirt, oil and makeup with a combination of lotus and white waterlily extracts. Your skin will feel completely clean, yet soft, comfortable and well-hydrated.
Aqua Plus Hydration UV Protector/50ml
Rise And Shine! Protect Your Skin From The Malicious Sun Rays With This Perfect Color-Correcting Formula That Smoothes The Complexion And Creates A Natural Glow While Hydrating And Protecting The Skin. Formulated With Extracts Of Moringa Seed, Japanese Knotweed & Hyaluronic Acid, This Sunscreen Helps The Skin Restore Glow And Vitality, Effectively Achieving Anti-Aging, Hydration And Rejuvenation. With A Non-Greasy, Breathable Texture, This Sunscreen Can Be Absorbed Easily. Perfect For Wearing Alone Or Under Foundation.
Blemish Be Gone Clarity Serum
Helps flatten unsightly blemishes, acne breakouts and promotes healing. A fast-acting formula targets embarrassing blemishes and other breakout-related skin imperfections. Works instantly and gently to clear and calm the skin by reducing excessive sebum, drawing the buildup and blockage from inside the pores. Helps flatten unsightly blemishes, acne breakouts and promote healing.
---