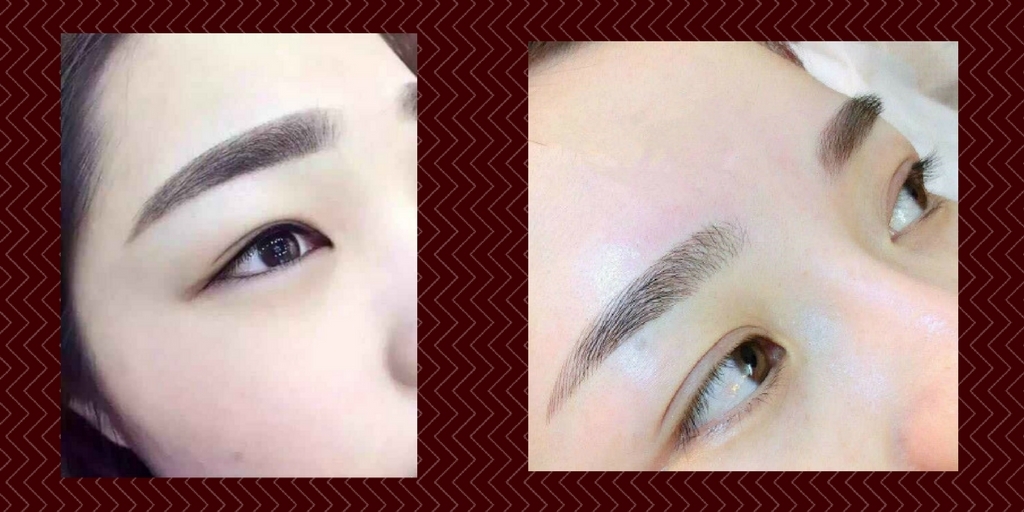 Eyebrow Embroidery
This is Eyebrow Embroidery which is our additional service for our beloved customers,
Who Can Do It
Any clients, men and women, who have suffered from hair loss such as Alopecia, chemotherapy, Trichotillomania (hair-pulling disorder) or just plain over-tweezing are all candidates for microblading. As a precaution, anyone taking accutane or any blood-thinning medications, or anyone who is pregnant or nursing, should not try microblading.
It Takes A Few Hours
The first step of the process, which Keely says is the most important, is deciding on a brow shape. Because it's semi-permanent, it's important to choose something you'll like and want to keep for a long time. Once the shape has been determined, the artist applies numbing cream to the area around the eyebrows and the microblading begins. The entire appointment, including all the prep work, is generally about 2-3 hours, but the actual microblading process is about 45 minutes to an hour, depending on the job.
It Doesn't Hurt
Before the microblading process begins, the artist will put numbing cream all over your eyebrows to minimize the pain.
It Lasts A Long, Long Time
Because the process is done within the surface layers of your skin, it can last up to two years. Special recommends next appointments within 3 months to keep things looking fresh and crisp.
There Are A Few Risks
As with any form of tattooing, there are certain risks associated with microblading. In order to keep yourself safe, be sure to follow pre- and post care instructions and follow proper hygiene when washing and touching your face. Also, make sure to choose a sterile salon where they only use single use, disposable needles and supplies. Allergic reactions and irritations to the treatment are incredibly rare, but they do happen in extreme circumstances, so we suggests speaking to a doctor before going in for the treatment.
Should you have anymore question or interested, Kindly make appointment with us: 03-7865 6008
---